Tustin Family Law Appeals Lawyer
Top-Notch Appellate Advocacy for Families in Orange County
Do you believe a family court decision was unjust or incorrect? If you are convinced the outcome of your family law matter was incorrect, seek the counsel of an experienced appellate lawyer for family matters right away.
John L. Dodd has been serving clients in Tustin and throughout Orange County for more than 30 years. Since 1989, we have successfully managed more than 1,200 cases, establishing ourselves as a leading appellate law firm in Southern California. In fact, Mr. Dodd is one of only a few certified appellate specialists.
Our firm is unique in that it is one of the only small firms in California that exclusively deals with appeals. We take on all types of appeals cases, including civil appeals, criminal appeals, and more.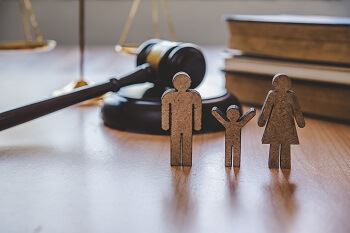 Disputed Family Legal Matters
Family law covers a broad range of legal issues, with a heavy focus on divorce.
Some commonly disputed issues in family law include:
Child custody & visitation
Child support
Spousal support & alimony
Property division
Restraining orders'
Paternity
Our office has successfully represented many different parties in family law appeals, both as appellants and respondents.
Choosing to Appeal a Family Law Matter
You have a right to appeal family court decisions, and there are several situations that can make your case eligible for an appeal. Family law cases seem prone to error because the issues often can be complex, and the emotions run high, but the time allotted to them in the trial court runs low.
Some common causes for appeal in a family legal matter include:
Discovery of relevant facts after judgement, including assets hidden by the spouse
Ineffective legal counsel
Improper or lack of evidence
Misapplication of the law by the courts
Judge or juror misconduct
Other legal errors
The decision regarding whether to appeal is yours entirely. Your decision can depend on your personal financial situation and whether you value the outcome of the case enough to undergo further litigation. We are prepared to evaluate your case and help you determine whether there is a legitimate issue that you can raise on appeal.
If there is a legitimate issue to be raised, there is a chance you could obtain a more favorable ruling on appeal. When you call our Tustin family law appeals lawyers, we can help set your expectations and give you a realistic outlook on your probability of success.
Manage Your Family Law Appeal
A family law appeal may have numerous issues over which the parties continue to disagree, and all of those issues require separate research, argumentation, and strategies.
At John L. Dodd & Associates, Prof. Corp. we analyze which issues may bear the most fruit at the appellate level and which ones probably will not be productive. Perhaps more than other areas of the law, we believe family law cases in particular can benefit from a "fresh look" in order to present the most effective arguments to the Court of Appeals.
Call (714) 880-8744 or send us a message to schedule your case evaluation with a Tustin family law appeals lawyer.
Our Certified Appellate Specialist Can Help
Appellate specialists have obtained special certification to handle appellate cases and are much more capable of helping you develop a winning strategy than a trial attorney who handles appeals on occasion. When you bring your family law conflict to us, we give your case the time and attention it deserves, and we never pass it on to a clerk, intern, or other non-legal staff member.
Why Hire a Certified Appellate Specialist?